Services
D5 Architecture is a full service architecture firm. D5 can combine its wide variety of services to meet your project scope. Services include:
1. Phased Architectural Design and Interior Design Services
Schematic Design/Preliminary Design

D5 will explore the owner's needs and requirements for the space, discover the owner's style and make sure style is carried throughout the project to ensure design integrity. We will develop a comprehensive space plan and aid the owner in establishing a budget for the project.

Design Development

D5 will take the owner's intent for the project and develop the floor plan as well as determine how the project is going to look and feel overall. We will guide the owner through the correlation between floor plan and exterior design. The overall design of the project will start to come to life.

Construction Documents

D5 will provide working documents and specifications for the building phase which will save time in the bidding phase as well as in the overall timeline of the project. This will help stabilizes the amounts and quantities needed for construction takeoffs as well as aid in providing structure, mechanical, electrical, and plumbing systems for the project and help determine the environmental impact of the project thru green materials, techniques, and sources.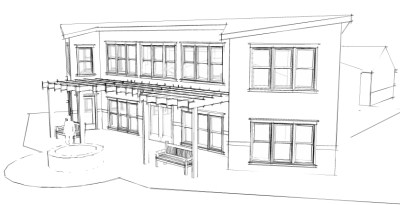 2. Master Planning
D5 will take your project and help you define the long term and short term goals as they relate to the given site, schedule, and budget. D5 can provide the graphic materials needed for planning, fundraisings, and general presentations.
3. Feasibility Study
Cost Estimate

D5 can estimate your projects construction cost allowing for bettering planning and determination of value.

Site Selection

D5 can assist you in selecting your project site. Whether it's a piece of land or an existing building, we can help you determine the site that best suits your needs.
4. Construction Administration
D5 will act as the owner's representative during construction and ensure the contractor is delivering products specified. We will also define how construction is completed and perform inspections to ensure accuracy. We will certify payment for work completed as well as conduct punch lists to verify work is done in compliance with the plans as well as code. We will also assist you with releases for final payment and review the warranty items.